Non - Insured Health Benefits For Indigenous Services Canada | Homewood Health
Victim Services Nipissing District | Humana Care | Blue Cross | Aspiria
Before you start counselling with me, I would like you to think about the following:
What kind of counsellor do you want?
What questions do you have for your counsellor or want to ask about their therapeutic abilities? 
How we can work together to accomplish your goals? 
You have a right to ask questions, so please do not hesitate to ask me questions. As a Homewood EFAP client, if you feel you cannot connect with me, relate to me or want to work with me, you have the right to ask for another counsellor. I can assist you with that or you can call Homewood directly. 
I have some questions for you to consider
What is important to you?
What would you like me to know about you or about your situation, for me to best help you?
Feel Free to jot down a few thoughts that we can discuss together in the session.

Our first session will introduce you to the best practice therapeutic model that the Homewood EFAP services recommends – brief solution focus therapy and some therapeutic tools that I will use to help you achieve your goals. I will discuss with you client informed consent and assess you for suicidal ideation. So, if you talk about wanting to harm yourself or wanting to harm someone else; or if you disclose information about a minor or a senior being abused or harmed, then I will tell you that I am obligated to report that information. I will discuss with you in advance anything that requires disclosure and you will know exactly what and when it will happen. We will also discuss what you hope to achieve from attending counselling and determine your goals for counselling. 
This information will set the stage for our therapeutic relationship and help ensure you accomplish your goals in the length of time we are working together. I will book your first session and assist wherever I can to help you maintain contact with me and not miss any appointments. Please note most of my booking of appointments are done through texting, as that is the easiest way for me to monitor when I have contacted you and what we agreed to do. I encourage you to take responsibility for accessing my therapeutic services, so you must text or call me 24 hours in advance of your appointment if you need to cancel or reschedule. If you cancel on the day of your appointment or miss your appointment it will be considered attended and you will lose that session. Ultimately – you are responsible for maintaining communication and keeping connected with me. 
Our last session will be our termination session, which may involve a referral to other professionals or other agencies in the community. We will certainly review your goals, your progress, and help you finalize your tools that you will use to maintain your new direction for your future. Our first session is usually 60 minutes or longer, and all other sessions are 50 minutes.
I have an Honours Native Human Services Social Work degree and a Master of Social Work with a specialization in clinical social work and gender identity. I am registered with the Ontario College of Social Workers and Social Service Workers (OCSWSSW) and a member of the Ontario Association of Social Workers (OASW) and the Canadian Professional Association for Transgender Health (CPATH). My therapeutic approach is to integrate client centred/evidence-based therapies to best address your goals; these therapies could include the Cree Medicine Wheel, The Anishinaabeg Seven Grandfathers, Intersectional/anti-oppressive Feminist Therapy, Solution Focused Therapy, CBT Mindfulness, Cognitive Behavioural Therapy, Cognitive Processing Therapy, Narrative Therapy, Rational Emotive Behavioural Therapy, Acceptance and Compassion Therapy, Trauma Informed Therapy and Motivational Interviewing for Substance Abuse. I am looking forward to meeting you and assisting you to accomplish your goals.

I am located at Suite 104, 1180 Cassells Street on the main floor. Park on McPhail Street and access the building from the McPhail Street door (as seen in this picture and where the red van is parked)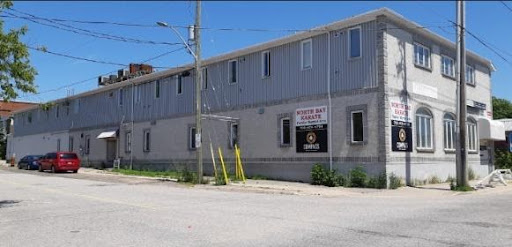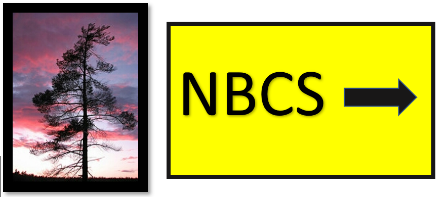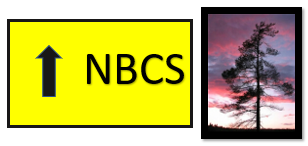 Once inside you will be looking for these small yellow signs to direct you
THIS IS WHAT IT LOOKS LIKE

If you enter by the McPhail Street door, my office is to the left and down the hall with a jog through the door and up a slight ramp and you are there, at Suite 104. Please note, the main door into the waiting room of my office will be shut, as it is a shared door for another counselling service. Please check this sign on the door, and you will get an idea of what I am doing. So please come in and if my office door is shut, I am in session, so have a seat and I will be with you shortly.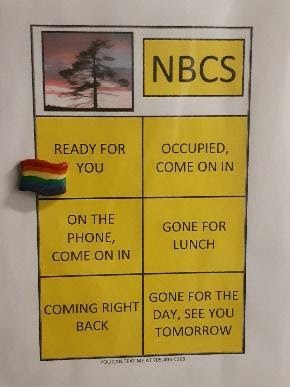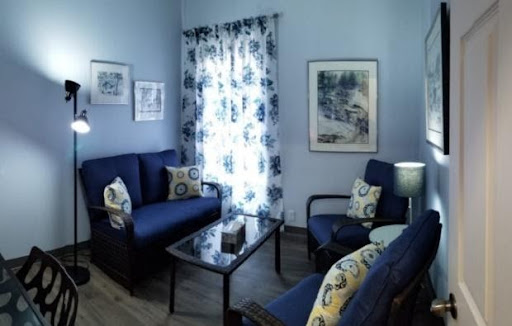 This is what my office looks like
WHAT A CBT SESSION MIGHT LOOK LIKE
Depending on our conversation and the issues you are looking to address, my sessions are usually CBT  focused. I like the way the process of CBT includes the strengths of the client, but it also works by a principle of directing, which fits in well with the Indigenous World View of non-interference. Consequently, I can work well with First Nation or Indigenous clients and work from their perspective. CBT also can be designed to fit my clients, so the approach we take might vary from client to client. And because we can adjust the path we are on, we can redirect the path as we work together to develop a therapeutic relationship. Our sessions might look like the summarized chart below, as while I might not be saying all this in every session, I stay on track with the intent of the script.
BEGINNING
(10 – 15 MINUTES)

Establish or re-establish rapport

Having trouble? We will put it on the agenda.
Do you want something off of the agenda?

Mood check/Collect data

On a scale of 1 to 10; 10 being the best, how are you doing?
What was your mood?
How did you feel?
How did you do? Sleep? Eat? Engage with others?

Bridging – what happened between the sessions

What do you remember from the last session?
What did you learn from the last session?
What has happened since?
What about the positive?

Build a bridge to the future

What is happening in the future?
What do we need to highlight?
What should we add to the agenda?

The Agenda – staying on track

What needs to go on our agenda for the session?
What strengths can you reclaim to deal with the issue?
Where do you want to start?
If you have two issues or a new issue, how much time shall we spend on those issues?

Review the action plan, (the homework or the commitment you made to improve your mental wellness)

Did you do the exercises?
Ignored it?
Read it?
Did some of it?
What was easy/difficult about it?
What mattered to you?
Any problems that got in the way?
What about negative thoughts, such as automatic, unhelpful, distorted, involuntary or reasonable thoughts?
How did you challenge/reframe or flip them?
 

MIDDLE
(30-MINUTES)

Help with a specific problem as identified
Intervention depends on type of problem and conceptualization of the problem and how you respond to the interventions
Reframe negative thoughts and unhelpful thinking styles

Positive feedback, looking at strengths, reviewing past histories, reconceptualizing thoughts.
Collect data, summarizing according to the cognitive model

Educate and teach skills

Collaboratively develop the action plan/commitment for the week.
Are the skills/teachings working?

Relate discussion to goals

Problem solve. Explore feelings and behaviours.
How are we doing to identify and proceed with reaching your goals.
END
(5-MINUTES)

Summarize the session. Are there any repeating or new themes.

What did you learn?
What made sense to you?
What didn't make sensed to you?
Did you feel you had an "Ah ha" moment?

Action plan

Is the plan something you can do?
Do we need to adjust it?
What should go on the agenda for next week?

Goals

Will you reach your goals?
What is impeding you from getting there?
Do your goals need to be altered in anyway?

Feedback/Complaints Moments to learn from

What was helpful, and what was not helpful?
Do I make myself clear?
Did you understand what I was saying?
Was the discussion appropriate or not?
Do you have any concerns about this session or previous sessions?
Think of mindfulness as a state of mental openness and a mental focus on the present moment. It is a form of self-acceptance; to honour the place, your thoughts, emotions, and any other sensations you might be feeling. It is saying, "That's alright, I am going to accept these feelings, I am not going to try and resist or avoid them. I am not even going to try and change them." Well, wouldn't it be great if that is done so easily. It can be, with practice, that easy, especially if we learn how not to randomly react to these thoughts. Mindfulness is about awareness, respectfulness and disengaging in self-blame. Mindfulness is a technique that incorporates well with Indigenous teachings of harmony and balance. 
When you are mindful, you carefully and mindfully focus on your thoughts, your feelings or what you are doing without any judgment, without any intrusive thoughts. You look at your thoughts and feelings not as good and not as bad; they are just there; this is the acceptance part. So, you look to right here – right now, you do not dwell on the past and you do not predict the future. Of course, it is recognized this is not easy to do, but remember the acceptance piece. Mindfulness is not about judgment, so when a negative feeling or thought comes into your mind, you don't blame yourself and say, "I need to let that go", or "I need to stop thinking about that" (that is judgement). Rather you let those thoughts or feelings come into your awareness and say, "Let it be" or "It will pass," and allow those thoughts or feelings to quietly fade away to the unknown.
So, if I say to you – "Do not think about a pink elephant," you will immediately think about a pink elephant. The more you try not to think about the pink elephant, the more you will think of it. When this happens passively notice that your mind has wandered or remains focused on that silly pink elephant, and in a calm quiet manner bring your focus back to the present back to what you are doing or observing.

If you have any questions about Cognitive Behavioural Therapy, do not hesitate to ask more about it.